Spatial Manager for BricsCAD® - from Opencartis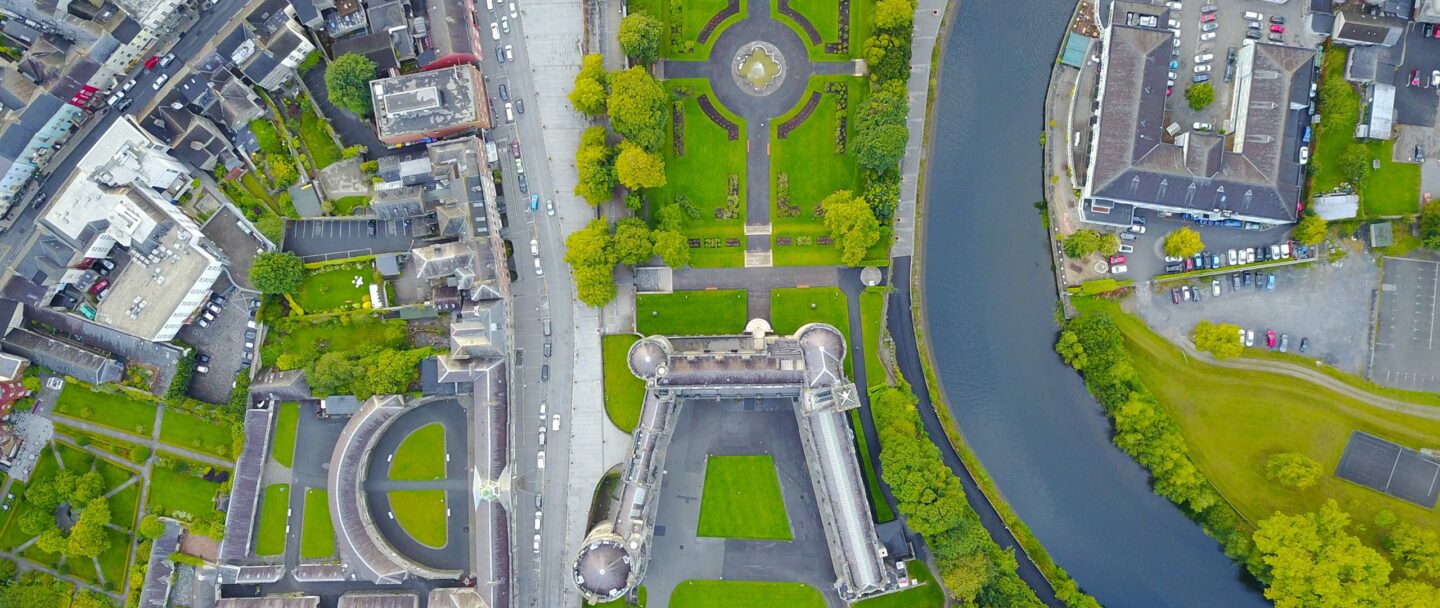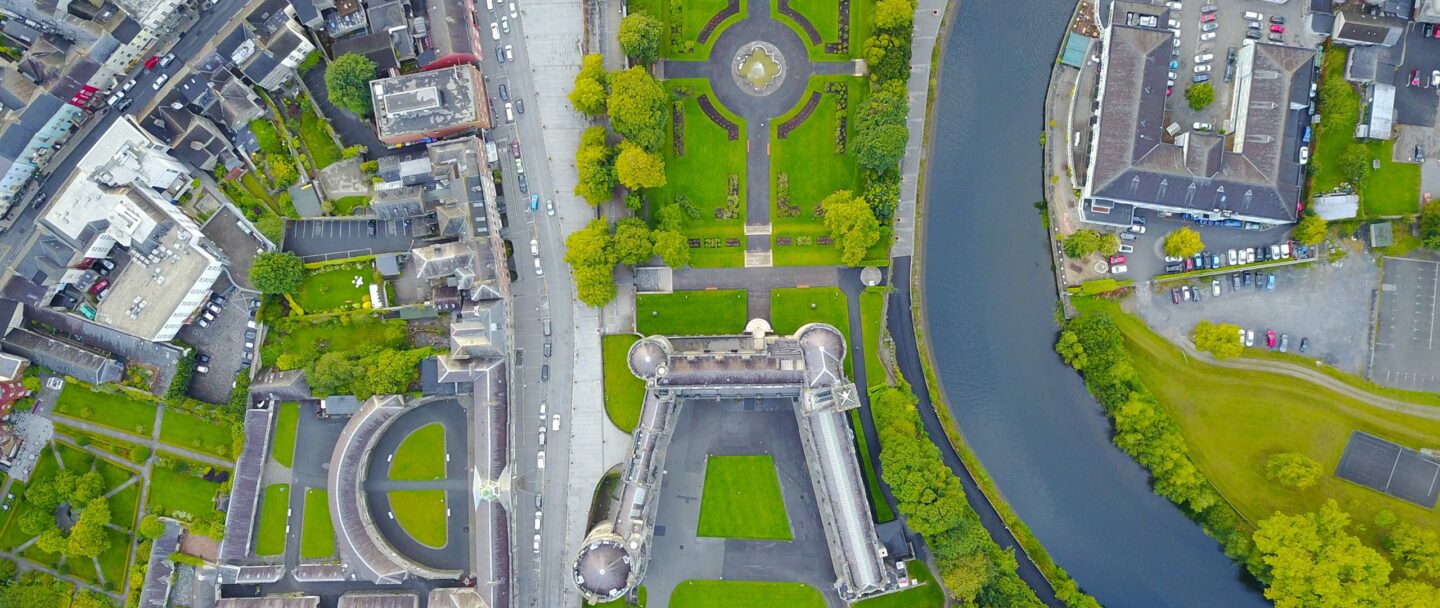 Managing spatial data - easy, fast and cost-effective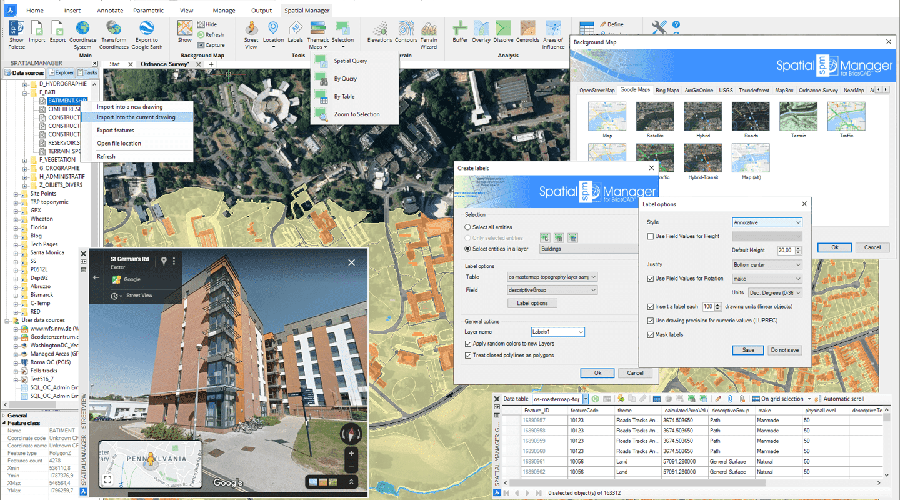 Spatial Manager™ for BricsCAD® is a powerful add-on for BricsCAD®, designed for users who need to import, export, transform and manage spatial data in a simple, fast and cost-effective way.
What is Spatial Manager™?
Spatial Manager™ is a lightweight application that runs inside BricsCAD® and allows the user to import and export geospatial data between BricsCAD® drawings and geospatial files.
You can also view background maps, manage alphanumeric data and data tables, create terrain models and contours, search for locations, transform coordinate systems and much more.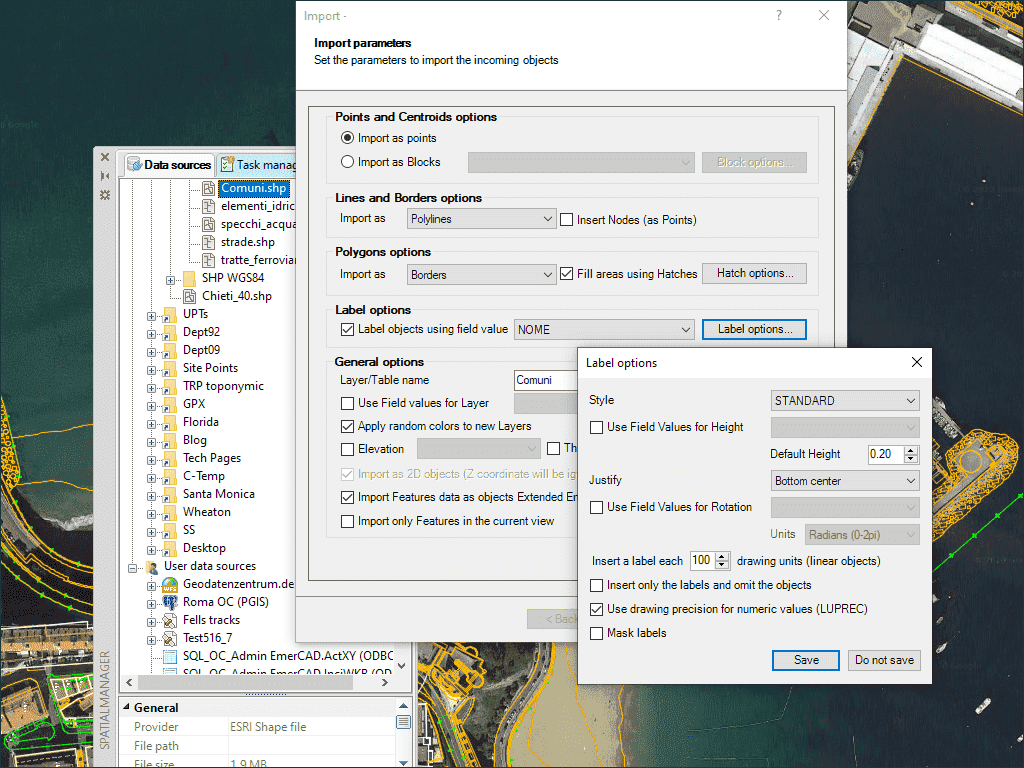 Import spatial data into BricsCAD®.
Spatial Manager™ for BricsCAD® imports spatial data into new or existing BricsCAD® drawings as BricsCAD® objects and Extended Entity Data (EED). This is done using a powerful wizard that allows the user to select all necessary import parameters for differentiated spatial information in a CAD drawing.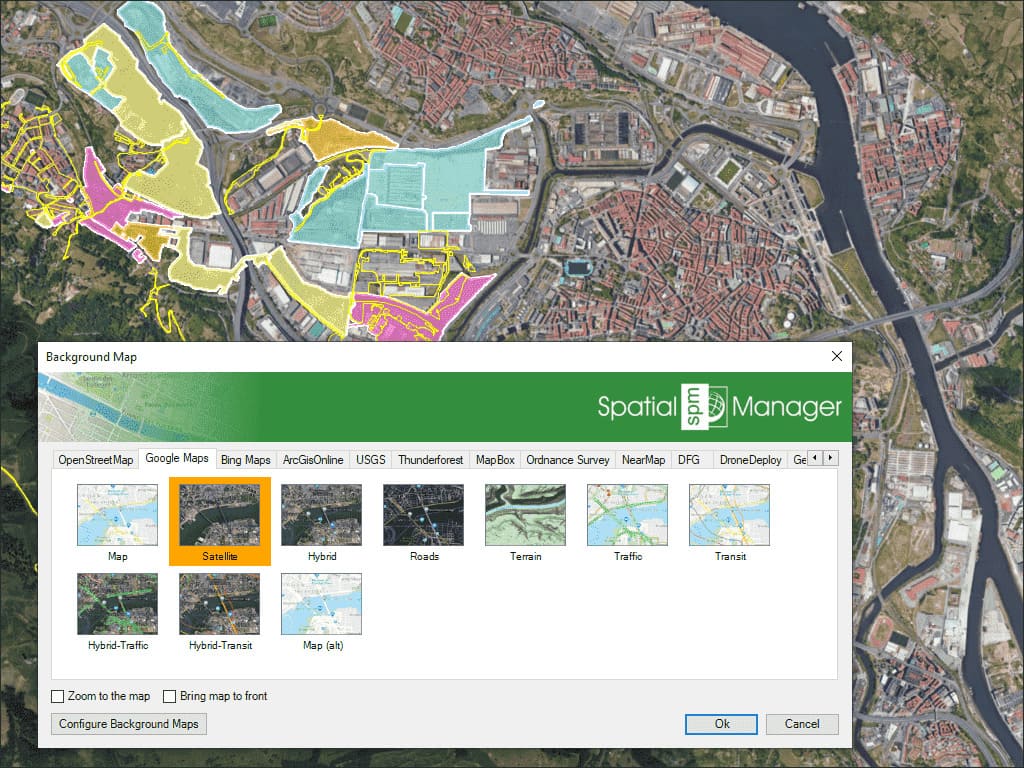 Background maps
Choose from many different dynamic background maps from providers such as Google Maps, OpenStreetMap, Bing, MapBox, Ordnance Survey etc. or configure your own maps from TMS, WMS or WMTS servers.
Thematic maps
Visualise objects and apply data-based colouring. Different types of themes can be created by fixed field values (categorised) or by ranges (graded). You can select and adapt predefined colour styles or create your own custom colour styles.
Product manager
Johan Lindblom