BricsCAD® Pro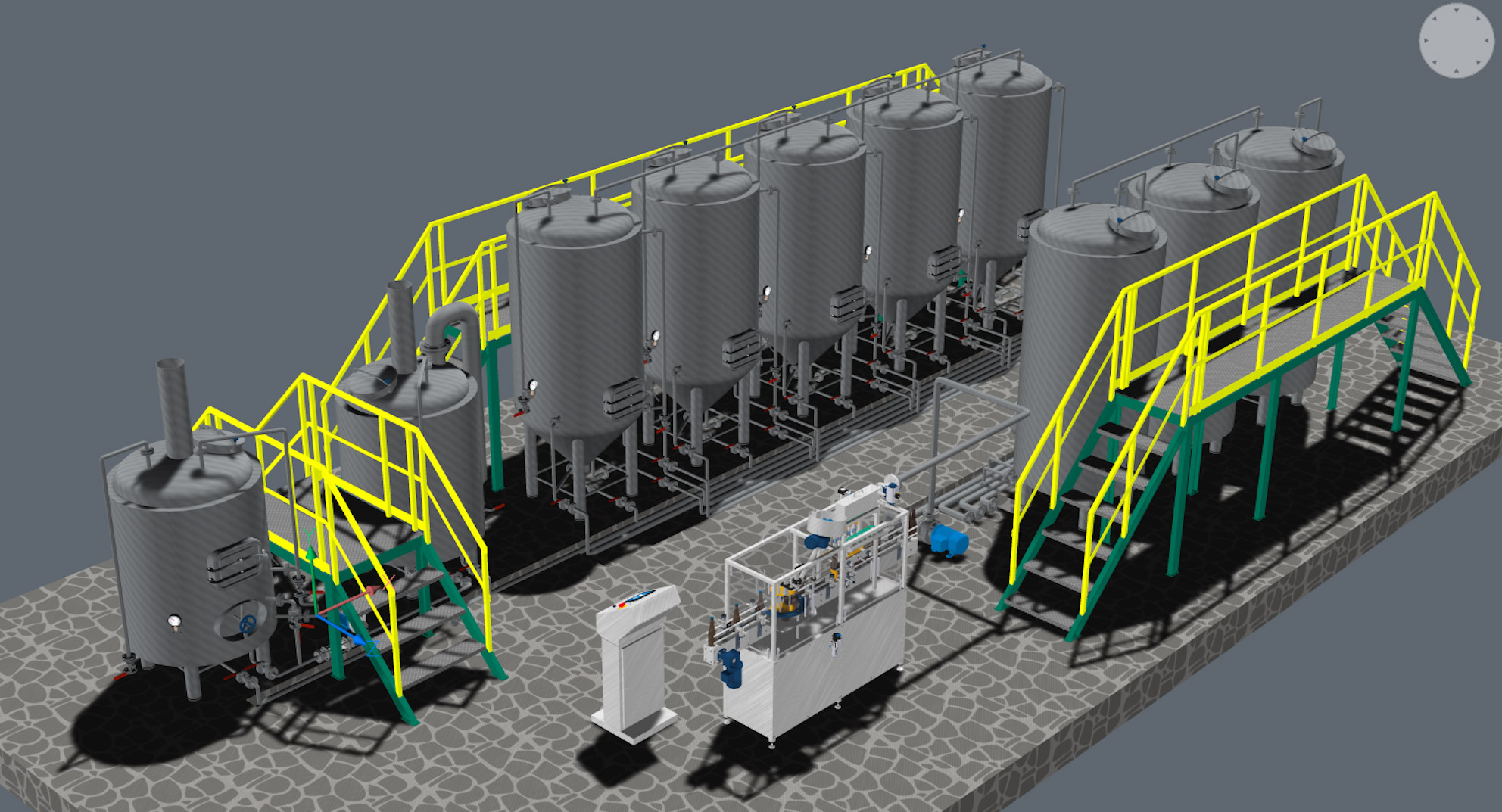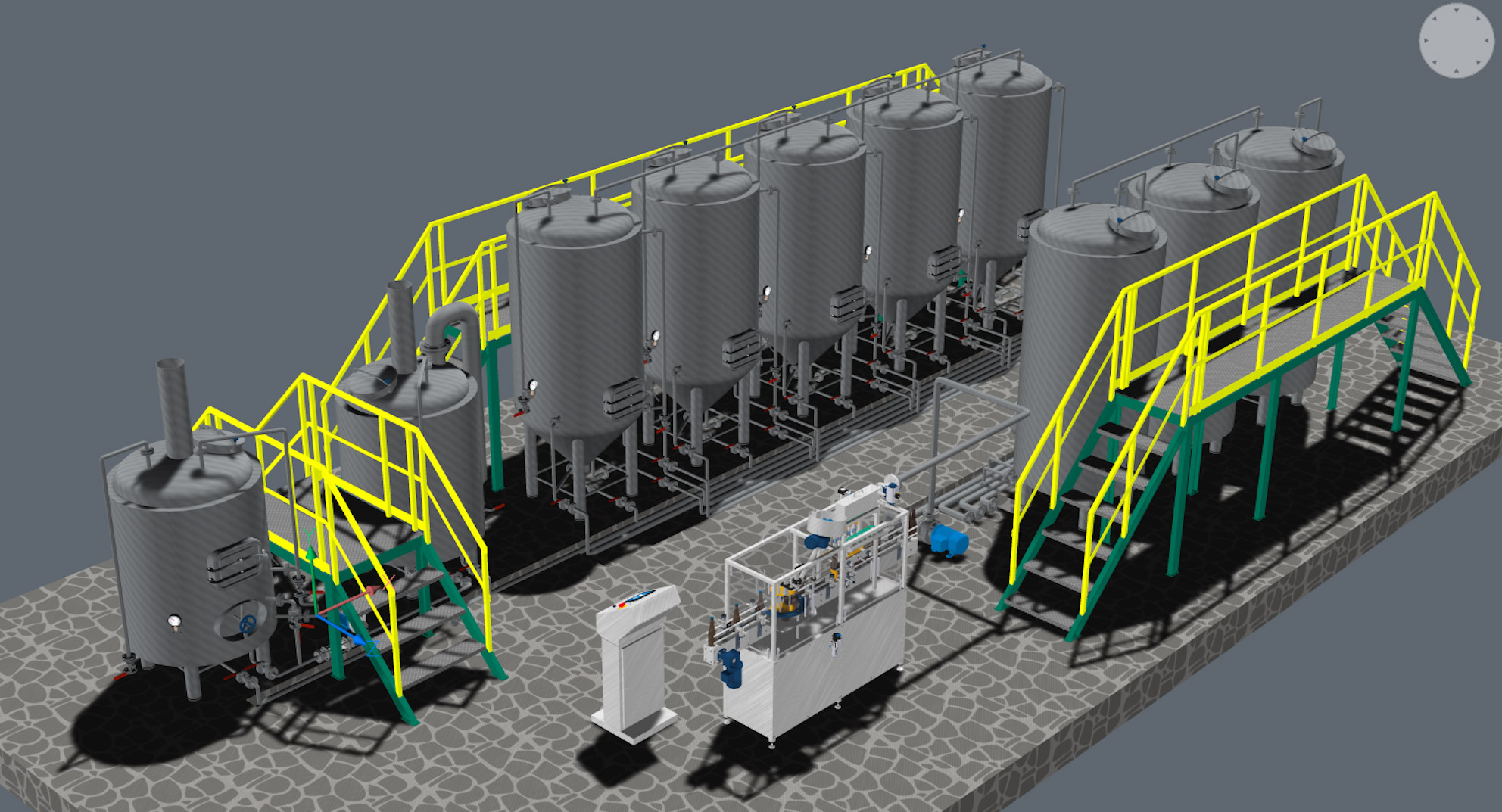 BricsCAD® Pro - advanced 2D and 3D design tools, driven by direct modelling.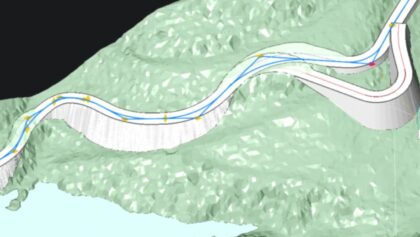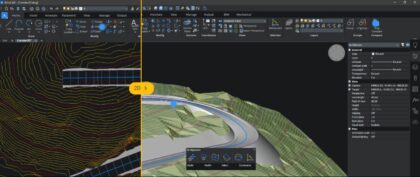 BricsCAD® is the choice for CAD users in 2D and 3D design who want to optimise their workflow using third-party applications.
Thanks to flexible and uncomplicated licence models, BricsCAD® is the most beneficial CAD suite for all professional users.
In our CAD work at Solkompaniet Fastighet we use BricsCAD, a powerful programme that has all the necessary functions and compatibility with important plug-ins for our design.
Henrik Persson, Technical Manager Property

Try BricsCAD® Pro for 30 days
Download a trial version of BricsCAD® Ultimate, where you can test all features of BricsCAD Lite, Pro, BIM, Mechanical and Shape. The trial licence is valid for 30 days.
If you need support during the trial period, please contact us.
Try it here

about Try BricsCAD® Pro for 30 days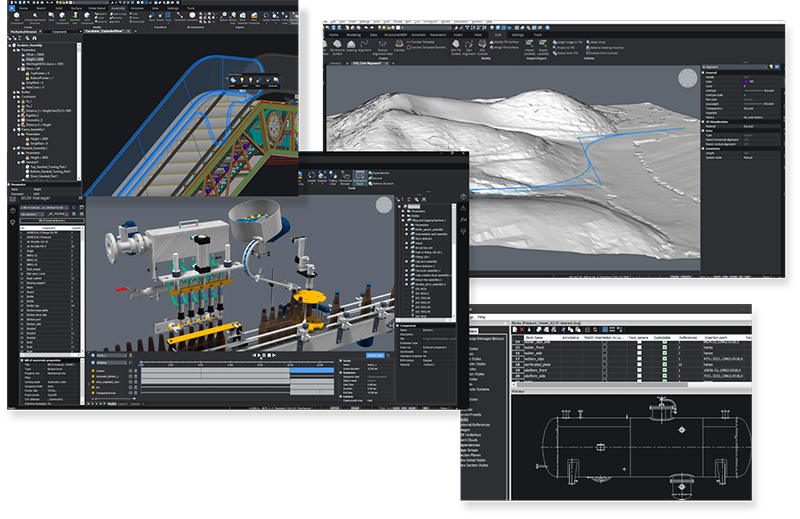 Utilise what you already know
BricsCAD® offers full compatibility of commands, scripts, macros and menus with CAD industry standards. BricsCAD® feels like home!
BricsCAD® is compatible with AutoCAD®. The familiar platform with the intuitive ribbon user interface reduces the learning curve.
No need to change printers, templates, blocks or sheet sets to move to BricsCAD® - they are 100% compatible. Command names, aliases and system variables are the same in BricsCAD®.® and AutoCAD®.
BricsCAD® is DWG-based, for maximum compatibility with other CAD users in all industries.
Command compatible
Menu compatible (.CUI, .CUIX)
Macro/script compatible
Support file compatible (.PC3, .LIN, .PAT, .DWT, .SSM)
Based on 2018 DWG-technique
Full support for LISP
LISP routines allow you to automate processes and workflows for mass storage manipulations, change device properties, and automate drawing and XREF relationships.
Use LISPs developed in AutoCAD® or other CAD applications and develop your own in the BricsCAD® LISP Advanced Development Environment (BLADE). BricsCAD® is based on OpenLISP, with modern memory management and high performance.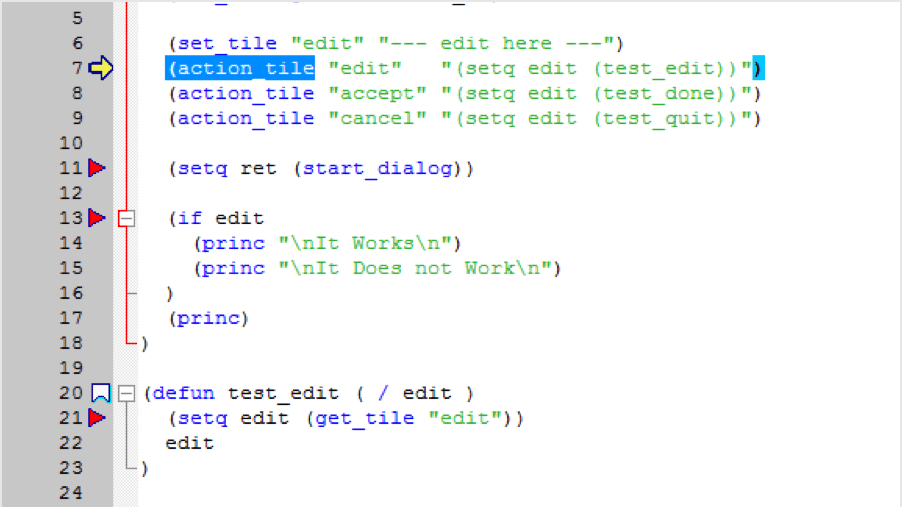 Expanding with third party programmes
With the BricsCAD® Runtime eXtension (BRX) API, application developers can build industry-specific tools and workflows for BricsCAD®. Over 400 third-party applications in the Bricsys Application Store help you get work done easier, faster and more accurately.
BricsCAD® offers powerful 3D direct modelling through intuitive functions for solid geometries and surfaces. Direct modelling operations are interactive and changes appear dynamically in the model as you move the mouse.
You can apply direct modelling to all solid models, whether you create them in BricsCAD® or import them from other modelling software.
Parametric Blockify
Nearest distance
Focus on performance
CAD should feel smooth and seamless, no matter how many millions of lines are in the file. With each new version of BricsCAD®, graphics performance is enhanced. Enjoy smooth zooming and panning in drawings containing hundreds of thousands of objects.
BricsCAD® uses Redway3D for premium 3D graphics performance.
PDF and BigTIFF underlays
BricsCAD uses a multi-resolution persistent image cache to display PDF documents, allowing for super-fast zooming and panning.
BricsCAD's raster engine provides great pan and zoom performance, even with huge 64-bit BigTIFF files.
Cooperating through imports and exports
BricsCAD® Communicator
Communicator for BricsCAD® seamlessly imports CAD and PMI data from all major CAD software and exports industry-standard 3D file formats. You can import data from popular MCAD formats such as Solidworks®, Inventor® and Creo, among others.
Communicator is an add-on module and works with BricsCAD.® Pro, BIM, Mechanical and Ultimate.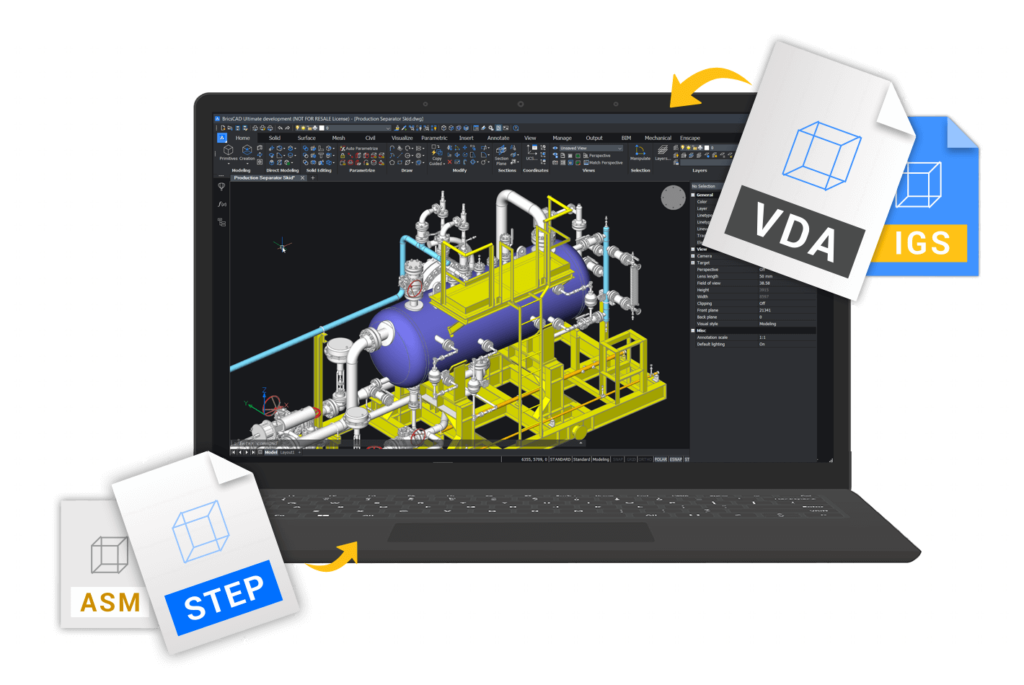 3D geometry-driven constraints
Experience design freedom with a 3D workflow, not limited by predefined objects or library components.
Sheet metal parts
Create a sheet metal part from a solid model with ease.
Tools for infrastructure
BricsCAD® offers enhanced modelling workflows for creating and editing TIN surfaces, classifications and alignments.
Frequently asked questions
What is BricsCAD® Maintenance
BricsCAD® Maintenance is a range of high priority support and maintenance services. For purchase licence holders, Maintenance is the most cost-effective way to keep your software up to date. All minor and major updates are included during the contract period.
Why should I choose BricsCAD® instead of AutoCAD®?
BricsCAD® offers the most flexible licensing model where you can choose between new and rental licences, network or standalone. You can even mix them freely for an environment that suits you. For example, if you compare the price of BricsCAD® with AutoCAD®, a BricsCAD® rental licence costs about half of the corresponding AutoCAD® licence.
What is the free trial period for BricsCAD®?
The trial period gives you full access to BricsCAD® Ultimate, where you can test all features of BricsCAD® Lite, Pro, BIM, Mechanical and Shape. The trial licence is valid for 30 days. If you need support during the trial period, you are welcome to contact us.
How does a BricsCAD® single licence work?
A single licence is activated directly on a computer. The licence does not require access to a local network. If the licence is to be used on another computer, it needs to be deactivated and then reactivated on the new computer.
What is BricsCAD® Pro?
BricsCAD® Pro is the tool for advanced 2D and 3D design. It is the obvious choice for users who want to speed up the work process using third party applications.
Why should I consider a Maintenance contract?
BricsCAD® Maintenance is the easiest way to get free upgrades and thus always have access to the latest software version. BricsCAD® Maintenance also includes prioritised product support.
Our single licences can be complemented by a Maintenance Agreement and the Maintenance Agreement is mandatory for network licences.
What happens if I do not renew a Maintenance contract?
If you choose not to renew your BricsCAD® Maintenance contract, you will no longer have access to priority support and software updates. However, your current BricsCAD® version will continue to work as long as your computer and/or operating system supports it.
What is a network licence?
A network licence is installed on the local network and allows multiple users to access licences. Licences are distributed by a licence server and to as many clients as the activation key allows. If a client releases its licence, it immediately becomes available to another user. Network licences require BricsCAD® Maintenance.
What is a rental agreement?
The rental option gives you access to the latest version of BricsCAD® for one year. It includes priority support and access to all updates and new versions released during the contract period.
Product manager
Johan Lindblom