BricsCAD® BIM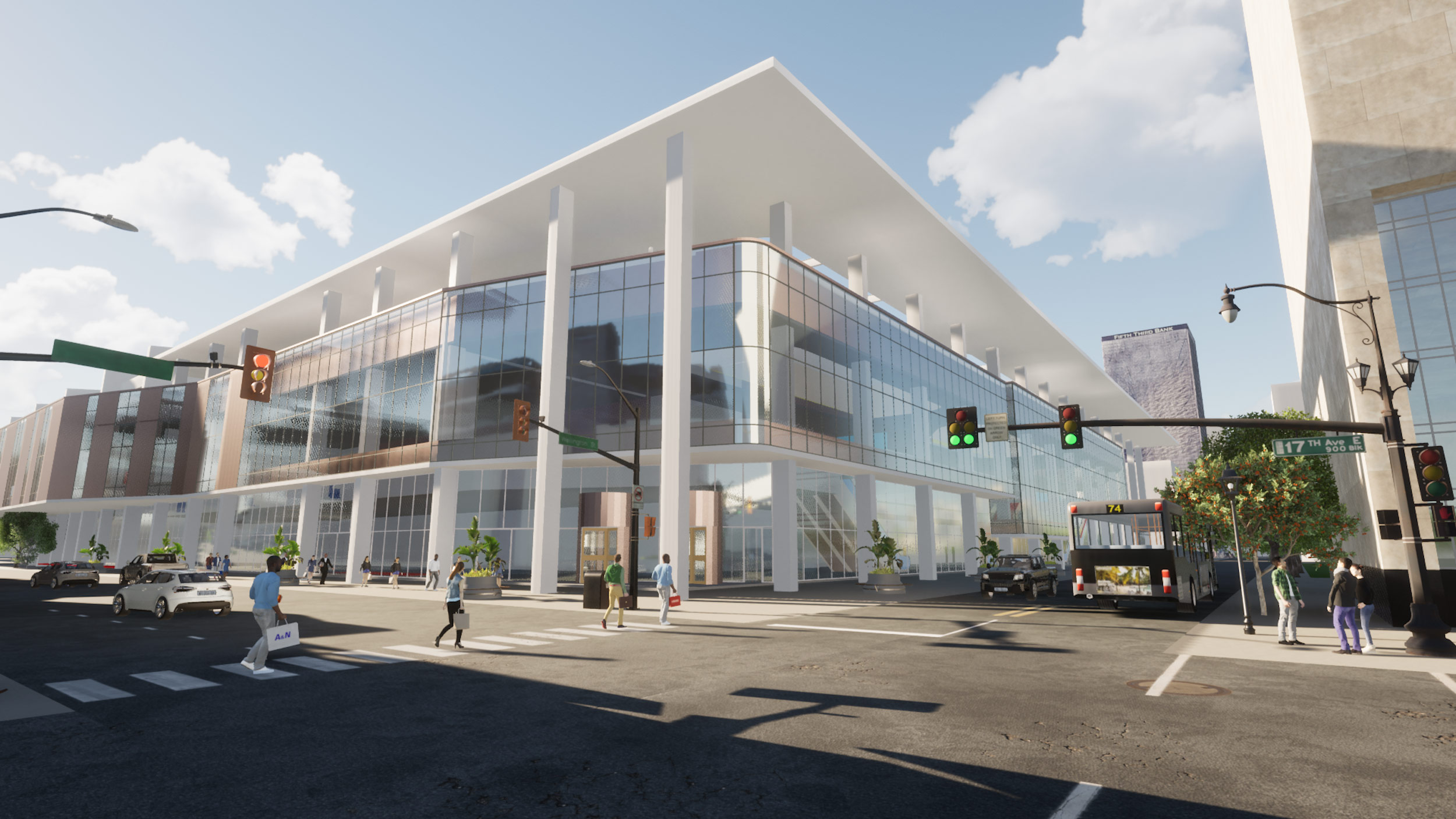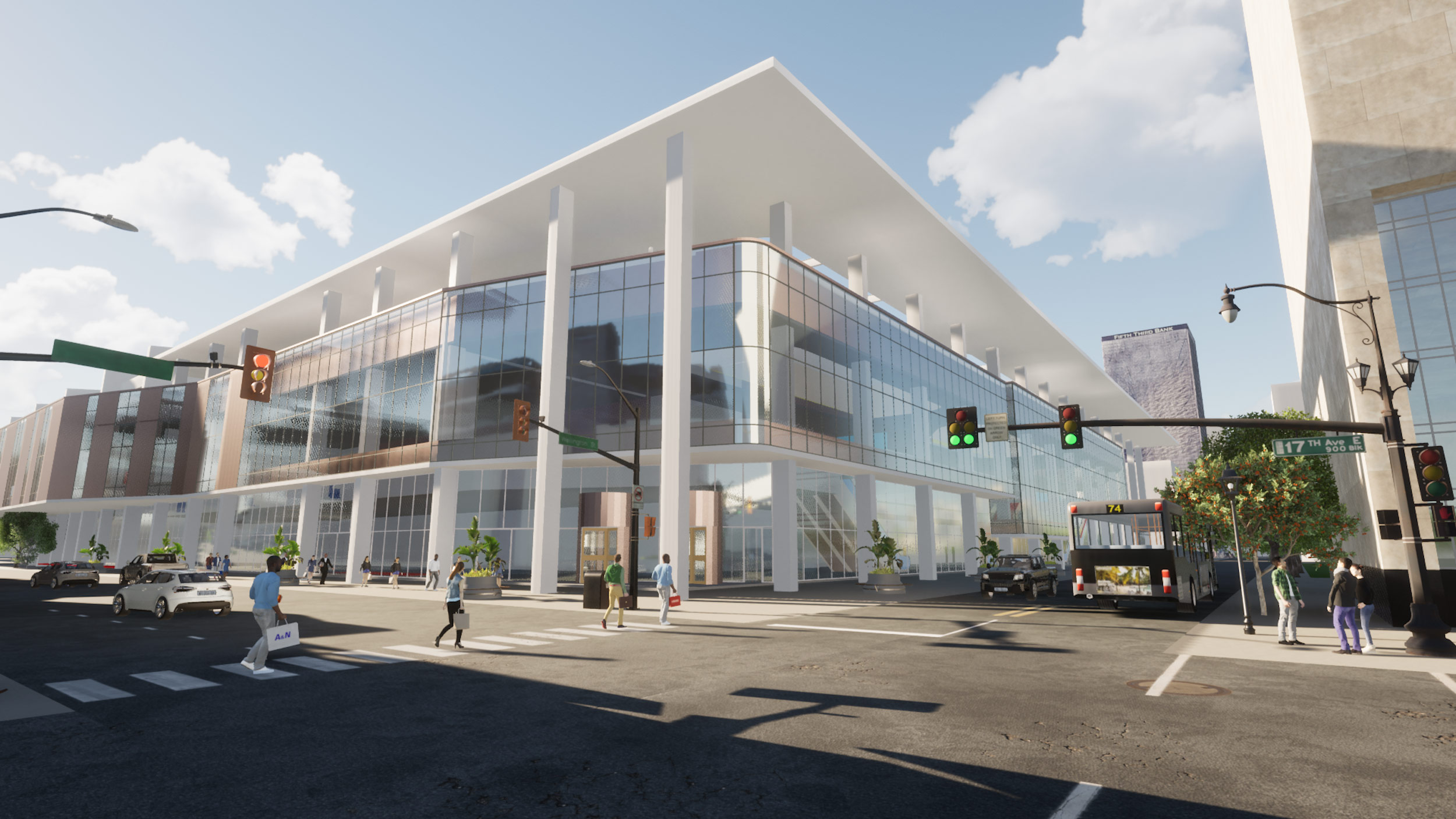 CAD with BricsCAD® BIM - a unique approach to building information modelling?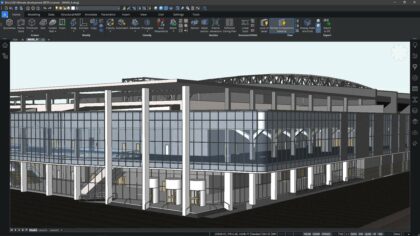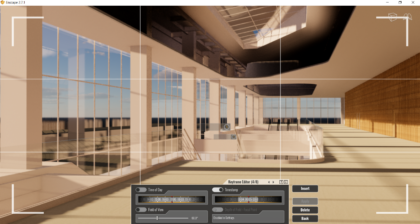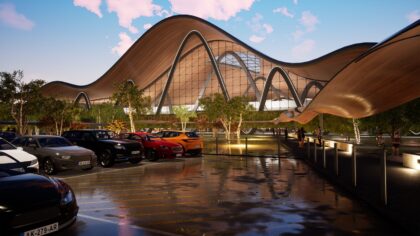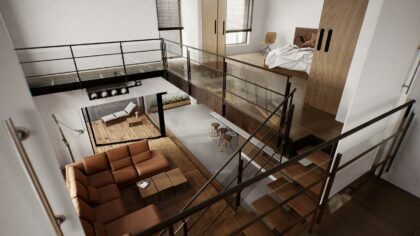 A comprehensive workflow for design, construction documentation and building products
BricsCAD's vision for BIM-CAD is based on the DWG format and combines early design, BIM and production in a unified work process and continuous development. Ideal for structural engineers, BIM designers, architects, etc.
Users of DWG-based CAD already have 80% of knowledge to work effectively with BricsCAD® BIM. Commands and functions from 2D-CAD, macros, menus, templates and scripts work painlessly. You can use existing models and drawings as well as XREF.
Bricsys is a founding member of the Open Design Alliance (ODA), which means the highest possible DWG compatibility now and in the future. BricsCAD® BIM supports open standards - the database is a 1:1 mapping of the OpenBIM Industry Foundation Classes (IFC) 4.0 schema.
BricsCAD® BIM uses the Redway3D graphic pipeline and powerful multithreading to load and render models, and strives to deliver the best possible product performance on existing hardware.
Try BricsCAD® BIM for 30 days
Download a trial version of BricsCAD® Ultimate, where you can test all features of BricsCAD Lite, Pro, BIM, Mechanical and Shape. The trial licence is valid for 30 days.
If you need support during the trial period, please contact us.
Try it here

about Try BricsCAD® BIM for 30 days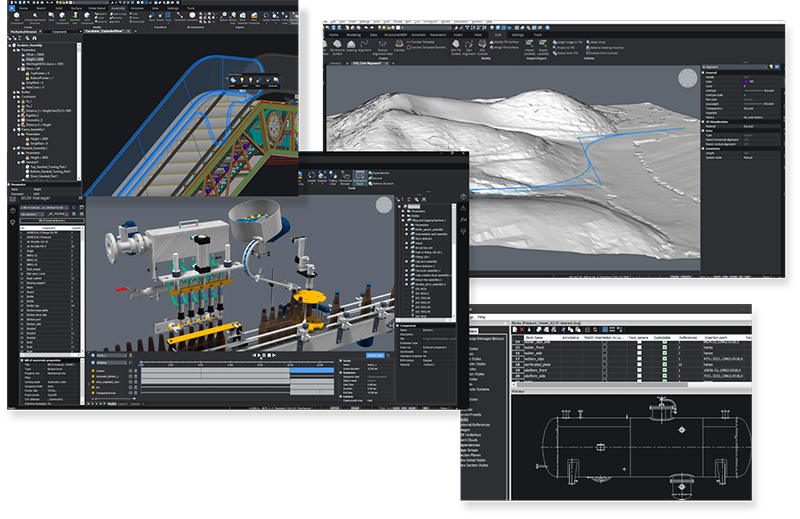 Designing with solid models
Experience design freedom in the 3D workflow, not limited by predefined objects or library components. Use intuitive push/pull direct modelling to create mass model concepts. The model remains light and manageable.
Quickdraw - from sketch to 3D
Quickdraw brings sketches into the 3D world. You can create and modify 3D room layouts as easily as sketching a 2D floor plan. Creating and editing rectangular and L-shaped rooms and buildings has never been so fast.
Direct modelling - create buildings with full freedom
You have unlimited freedom to create spaces and zones using free-form direct modelling. Spaces can range from simple to complex 3D structures or 2D abstractions. With these methods, you create building areas with full freedom.
Quick Building - the fast track to the BIM model
Quick Building supports iterative and generative workflows and quickly transforms a solid mass model into a conceptual BIM model with slabs, walls and spaces - helping you explore many different design options in an early design phase.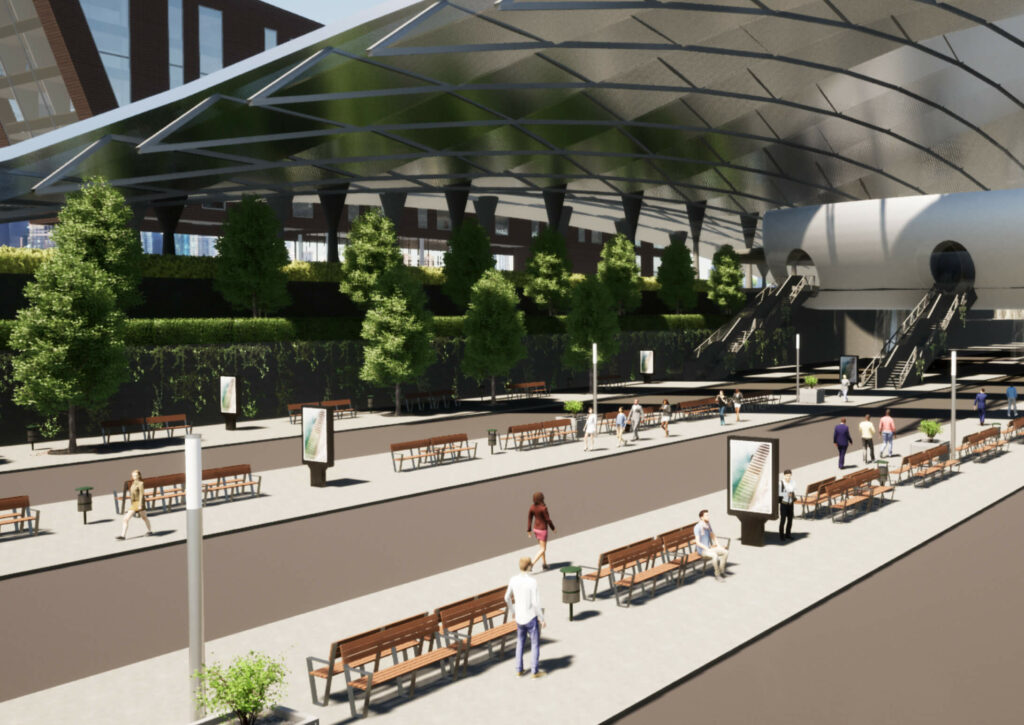 Visualise your design at every stage of the workflow. With a single click, you can start rendering in real time with Enscape, Twinmotion or Lumion and walk through your fully rendered modelling project.
Classify, replicate and automate
Harness the power of A.I. tools to automatically convert your concept study models into fully classified BIM models (LOD 200). Then increase the LOD of your BIM continuously with the power of BricsCAD® BIM's A.I. driven workflows.
Start modelling without constraints and create geometry without regard to entities. Then use the A.I. command BIMIFY to automatically classify the BIM geometry according to the IFC standard. The mass model becomes BIM - just that simple. The concept also works with XREFs.
Visualise your design with a single click and render with Enscape or Twinmotion to evaluate the project.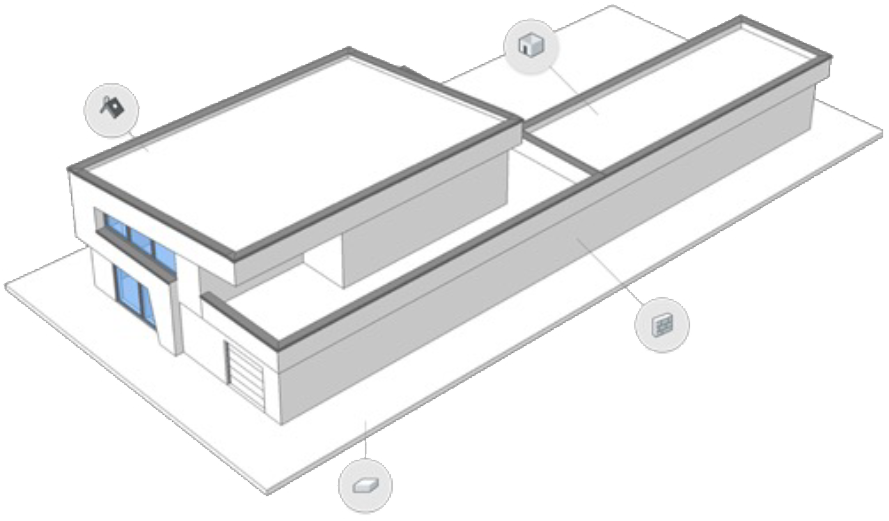 Functions PROPAGATE in BricsCAD® BIM can be used to replicate architectural and structural details across an entire BIM. Details can be automatically parameterised and then stored, managed and used from the detail library. These customised components can be reused at different stages of the design process and across multiple projects.
You can use the Propagate tool to make a change and then, through graphical selection, automatically apply the change to the entire BIM model.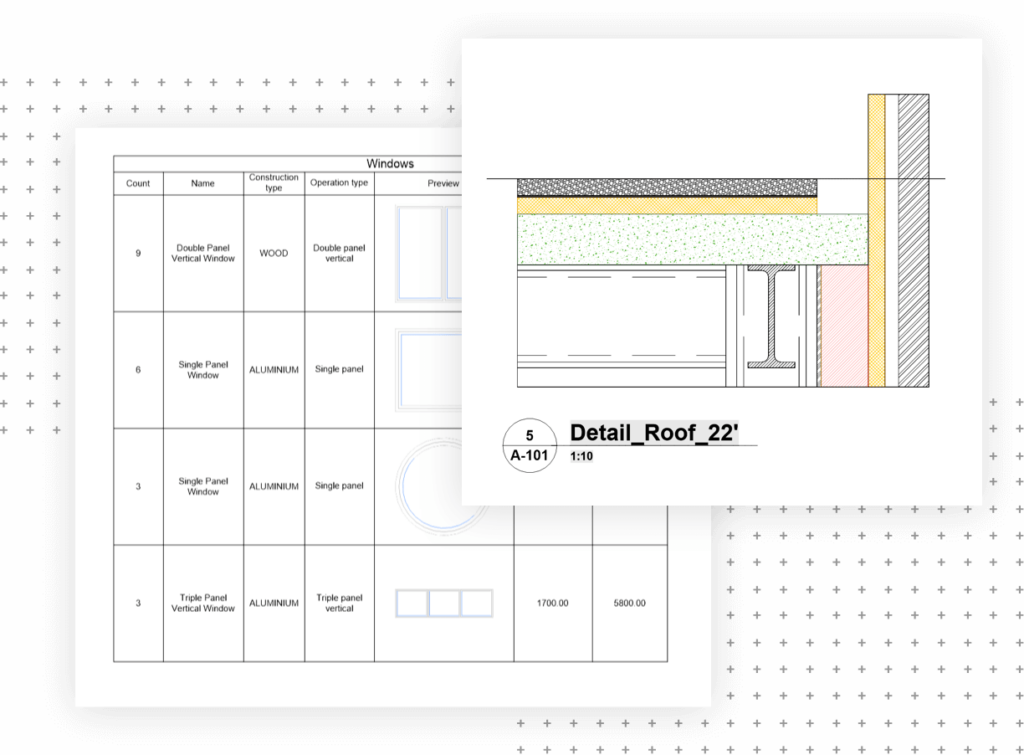 Data extraction
All data - quantities, properties, etc. - can be extracted from drawings or the BIM project. The data becomes available in a table or a .csv file. BricsCAD® BIM also offers advanced filtering to extract optional properties.
Quantity sampling
Don't waste time manually creating and editing schedules and quantities. Use BricsCAD® BIM's built-in intelligent tools that do all the work for you automatically.
Create clear and accurate construction documentation in record time with automatic generation of sections, elevations, drawings and sheet layouts. You can always customise them with the world's best drawing and annotation tools. When you change your BIM, all associated drawing views will be recreated automatically and remain in total sync with the model.
The BIM Project Browser allows you to easily navigate through an entire project: models, sections, drawings and schedules.
Create clear and accurate construction documentation and have full control over your 2D documentation styles.
Thanks to the drawing customisation features, you have complete control over how your 2D documentation will look. Add custom symbolic representations and graphical line overrides to property-based issues, such as space plans, fire safety plans and structural floor plans. Reuse these customisations for as many objects and projects as you like.
The accuracy of BricsCAD® BIM offers new opportunities for building product manufacturers. Customised components can be designed and shared for use in BIM or manufacturing.
Manufacturers of building components can create production ready objects in the BricsCAD® Mechanical and then share the designs as component libraries for use in BricsCAD® BIM.
Parameterise
Create intelligent, fully parametric building components in seconds, without the hassle of manual parameter and constraint assignment.
Extending functions with applications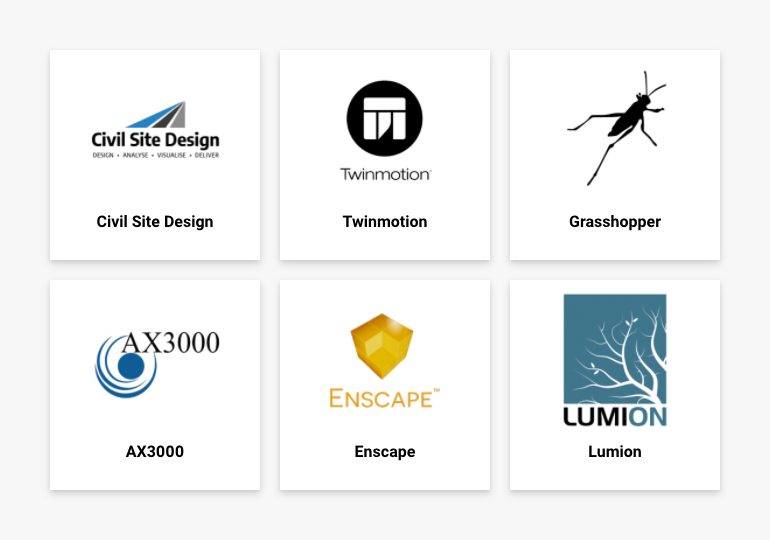 The Bricsys Collective™ stands for third-party application developers that offer design and analysis solutions for e.g. structural engineering and analysis, mechanical system building, photoreal rendering and algorithmic design.

BricsCAD® BIM offers complete and accurate 3D modelling from the start with a direct link to Rhino/Grasshopper.
BricsCAD® BIM's global, open standards ensure smooth collaboration with everyone in the design/build team. Add to Bricsys 24/7, a SaaS-based Common Data Enviroment (CDE), as a hub for model sharing and project communication.

BricsCAD® BIM does not lock you into a specific format, but allows you to collaborate through open standards such as the BIM Collaboration Format (BCF) for collaboration and joint design solution in projects.
What makes BricsCAD® BIM unique?
Starts in DWG, stays in DWG
Supports open standards
The power of machine learning / A.I.
Associated detailed drawings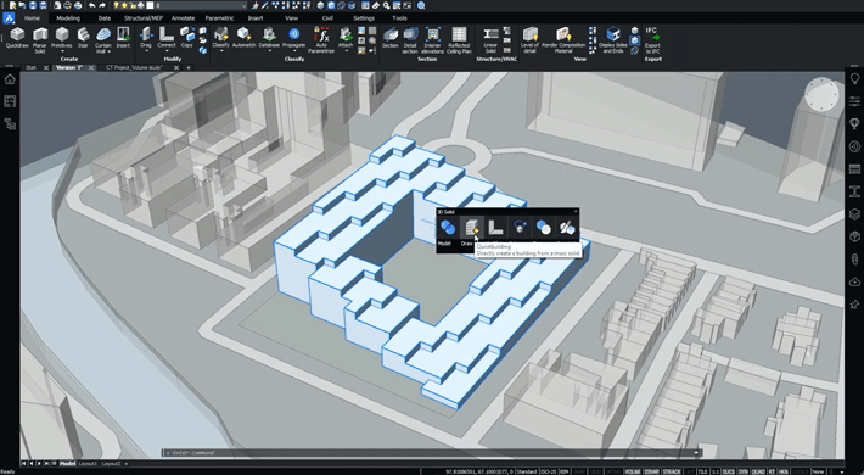 Design-First Path to BIM
Experience design freedom with a 3D workflow, not limited by predefined objects or library components.
Command Propagate
Use the new Propagate command to quickly repeat objects in a model without copy/paste.
BIMIFY
Harness the power of A.I. to automatically convert your concept study models into fully classified BIM models (LOD 200).
Frequently asked questions
What is BricsCAD® Maintenance
BricsCAD® Maintenance is a range of high priority support and maintenance services. For purchase licence holders, Maintenance is the most cost-effective way to keep your software up to date. All minor and major updates are included during the contract period.
Why should I choose BricsCAD® instead of AutoCAD®?
BricsCAD® offers the most flexible licensing model where you can choose between new and rental licences, network or standalone. You can even mix them freely for an environment that suits you. For example, if you compare the price of BricsCAD® with AutoCAD®, a BricsCAD® rental licence costs about half of the corresponding AutoCAD® licence.
What is the free trial period for BricsCAD®?
The trial period gives you full access to BricsCAD® Ultimate, where you can test all features of BricsCAD® Lite, Pro, BIM, Mechanical and Shape. The trial licence is valid for 30 days. If you need support during the trial period, you are welcome to contact us.
How does a BricsCAD® single licence work?
A single licence is activated directly on a computer. The licence does not require access to a local network. If the licence is to be used on another computer, it needs to be deactivated and then reactivated on the new computer.
What is BricsCAD® BIM?
BricsCAD® BIM offers a unique approach to building information modelling, from design to BIM model and documentation in a single platform.
Why should I consider a Maintenance contract?
BricsCAD® Maintenance is the easiest way to get free upgrades and thus always have access to the latest software version. BricsCAD® Maintenance also includes prioritised product support.
Our single licences can be complemented by a Maintenance Agreement and the Maintenance Agreement is mandatory for network licences.
What happens if I do not renew a Maintenance contract?
If you choose not to renew your BricsCAD® Maintenance contract, you will no longer have access to priority support and software updates. However, your current BricsCAD® version will continue to work as long as your computer and/or operating system supports it.
What is a network licence?
A network licence is installed on the local network and allows multiple users to access licences. Licences are distributed by a licence server and to as many clients as the activation key allows. If a client releases its licence, it immediately becomes available to another user. Network licences require BricsCAD® Maintenance.
What is a rental agreement?
The rental option gives you access to the latest version of BricsCAD® for one year. It includes priority support and access to all updates and new versions released during the contract period.
Product manager
Rickard Jonsson